I've helped women get into top tech companies by leveraging their nontechnical experience. I can help you too ->
What my clients are saying…
Elad B. – From Architecture to Amazon 👇🏽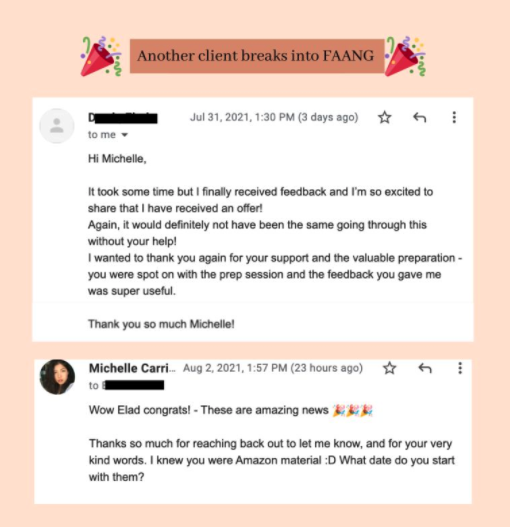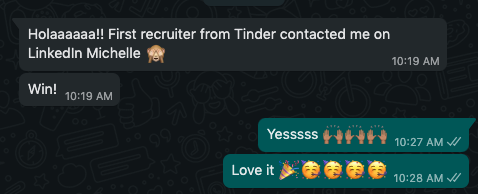 "After months of applying online and getting rejected, Michelle got me to the final interview with a major tech company. Through her help to update my LinkedIn profile, I was also able to secure a full-time position with one of the largest tech companies in the world"
Andrea T. – From Accounting to Program Manager @AWS
Iolanda B. – From an international government agency to PM @PayPal 👇🏽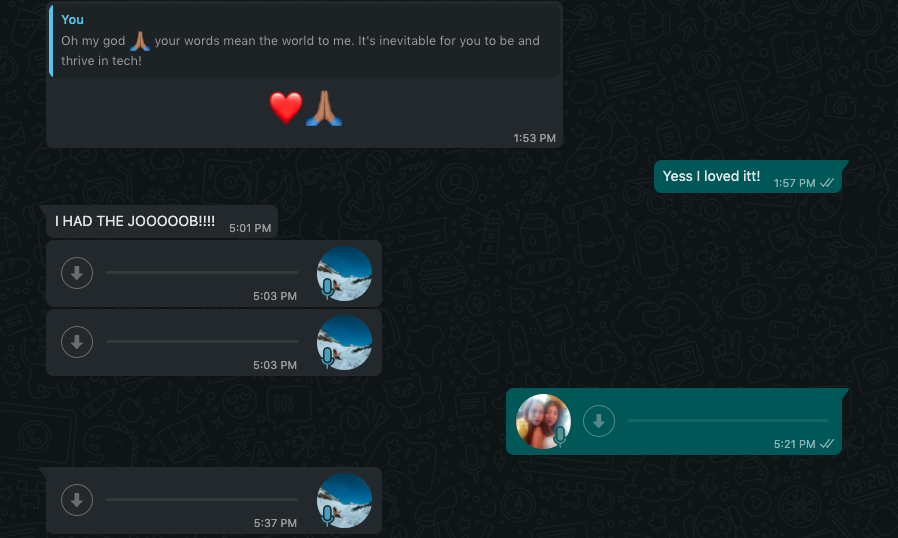 I've helped women get into top tech companies by leveraging their nontechnical experience. I can help you too ->
Want to see what else is possible? More testimonials below…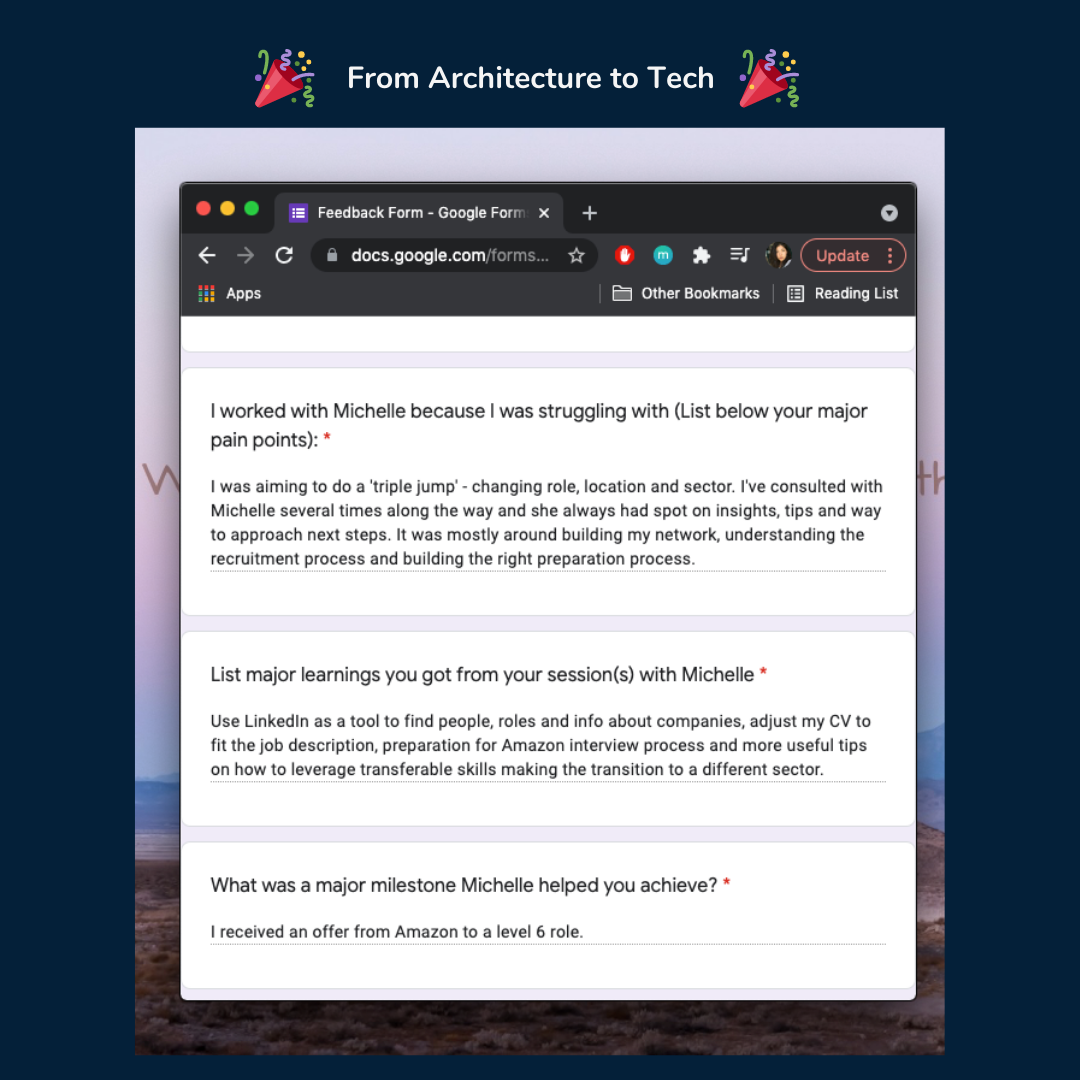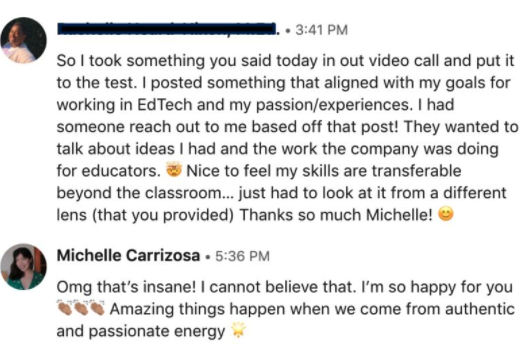 "Michelle has been a wonderful supporter and coach to me during my career transition from government to tech. She helped me draw out my strengths, gain clarity on the career paths I wanted to pursue next, and tell my stories in a compelling way. She's one of the first people I go to in order to celebrate wins and to strategize around setbacks.
I'm thankful to have her in my corner and highly recommend her."
Jessica P. – From Diplomat to PM at Palantir
Maria Jose B.– From Consulting to securing interviews for Customer Success Manager roles👇🏽And then landing a six-figure role at Big Commerce!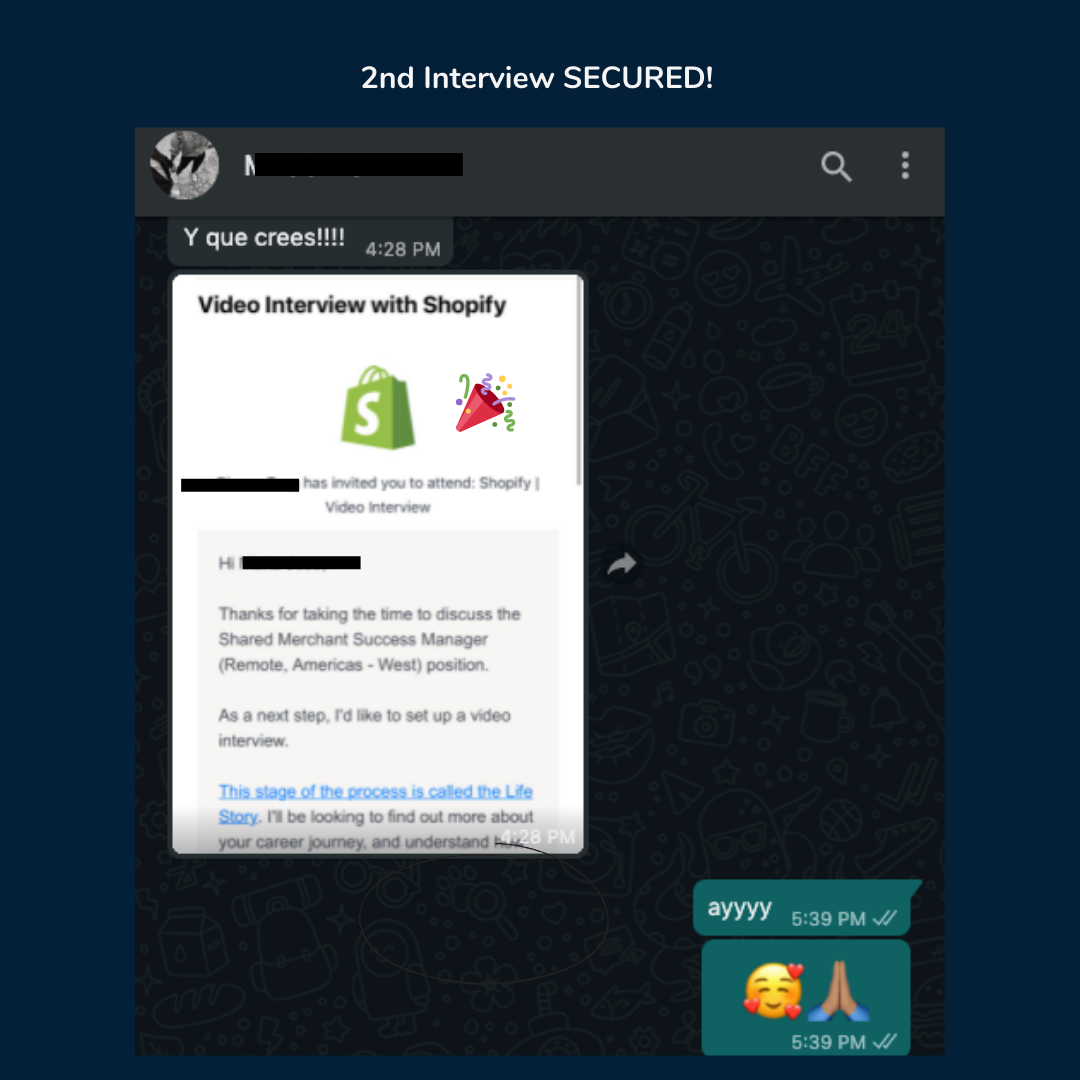 My clients have interviewed and landed jobs at places like these:
I've helped women get into top tech companies by leveraging their nontechnical experience. I can help you too ->